The Illustrious Aviation Career of Billy Balloney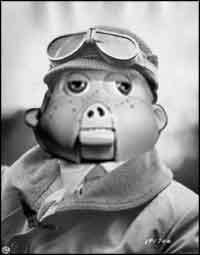 Mr. Balloney's long and illustrious aviation career spans an entire century.
The Wright Brothers were not the first aviators of course, Mr. Balloney's Gothic Goose was one year ahead of the Wrights, however, people didn't believe it was possible and believe what they were actually seeing was some large ugly bird. After he was shot down for the fifth time, Mr. Balloney confined his flying to desolate locations where firearms were not permitted.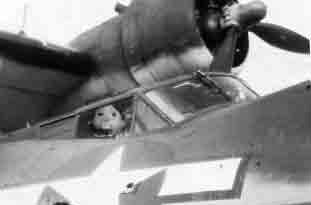 Mr. Balloney was instrumental in forming the oldest airline in the world, Avianca. Here Mr. Balloney is shown on his way around South America in his PBY Catalina flying boat he bought as surplus after WWII.
Eventually, Mr. Balloney joined the space program and was one of just two puppets being secretly trained for space. The other puppet was Charles MacCarthy who was posthumously awarded a medal after melting in a rocket test.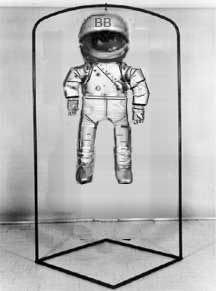 Billy Balloney got his big chance when he was posted to fly a secret shuttle mission. It was felt to be a suicide mission and Billy Balloney was "volunteered" to fly the mission. After an aborted landing in New Guinea, and being proclaimed King Billy Bawanee by the natives who captured him - he was brought back to the U.S. and debriefed on his mission.
Billy Balloney's favorite experience was a ticker tape parade in New York City after he saved the Empire State Building from a terrible hairy creature who was indiscriminately tossing around his ear wax . Billy took his plane up several times and was actually captured by the hairy beast when it grabbed and crushed the aviator's plane.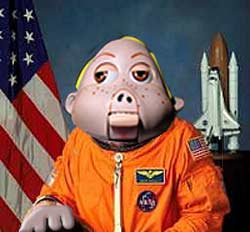 When the beast saw the face of Mr. Balloney as it was about to smash him in his hand, he became terrified, lost his grip on the building and plunged to the street below. Mr. Balloney was fortunately wearing his parachute and floated down to an adoring crowd, and several pounds of ear wax. Several films have been done on the subject, but the facts have been changed considerably.